For more than 20 years Mario Guini has recorded and toured as lead guitarist with some of the biggest artists in the music industry, including Marc Anthony, Jennifer Lopez, Thalia, Romeo Santos, Pablo Alboran, Andres Cepeda, and Natalia Jimenez to name a few. 2020 has been a particularly big year for Mario (and his band "Monte Grande") with the release of the new single – 'Red Moon,' and an upcoming album on the way. Additionally, Mario just finished wrapping up a television concert for HBO Latino – "A Tiny Audience" with Carlos Rivera.
In a year that has seen giant changes for everyone, Mario was also involved in a very important cause too, the CDC Foundation's #HowRightNow initiative. The following is a quick Q&A from a recent sit-down with Mario to talk about #HowRightNow.
Q: What is the #HowRightNow initiative?
A: How Right Now is an initiative to address people's feelings of grief, loss and worry during the COVID-19 pandemic. Overall, it aims to increase people's ability to adapt and be resilient during this time.
Q: How did you get involved in the #HowRightNow initiative?
A: I am a tremendous advocate for mental health. It's an incredibly important cause to me. A close friend of mine who knew my commitment to mental health and was familiar with my work with Marc Anthony and Thalia knew someone working on the initiative, and recommended me. I shared my story with them, we clicked, and I was brought on to cut a PSA in Spanish.
Check out Mario's #HowRightNow PSA:
Q: What is 'your story?'
A: I have a wonderful life now – fantastic career, beautiful wife and new baby boy who I am so proud of. But, growing up I saw the toll mental illness, violence and depression can take on a family. I lost two immediate family members to suicide from depression, and another in a tragic shooting brought on from mental illness. By being a small part of this initiative, it is my hope that in some way I am able to help improve the life or mental outlook of another. We are all special and wonderful individuals. There is nothing wrong with needing a little help at times.
Q: Where should people experiencing challenge with Covid-19 go for help and resources that can get them through?
A: There are beautiful websites set up at www.howrightnow.org/es (in Spanish) and www.howrightnow.org that have materials, resources, hotlines, apps, webinars… all sorts of great items to get people over the hump.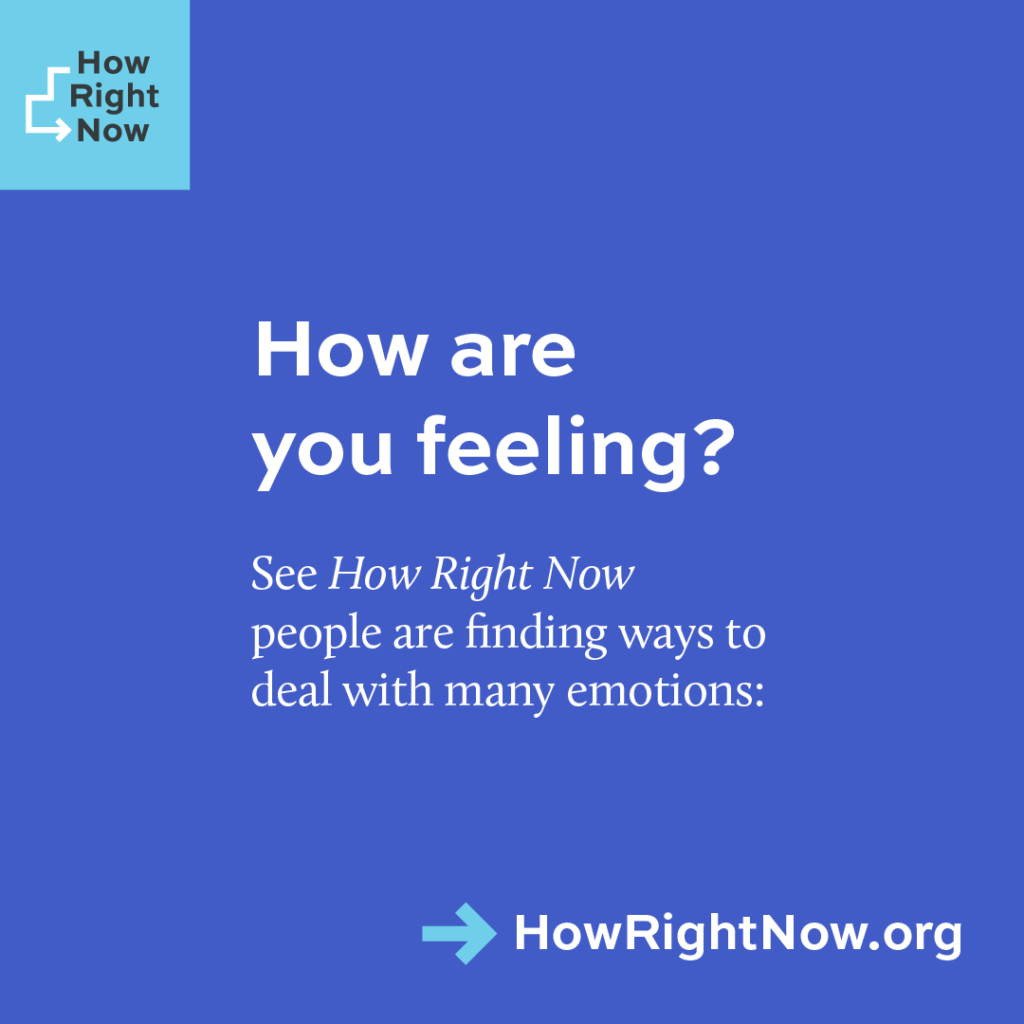 For more information on the #HowRightNow initiative and ways that people are finding what helps go to:
Mario is on-line at: